Baled Shavings
Quality bedding is key for any farmer, breeder, or animal enthusiast. At Len Lyn Farms, our baled shavings are the best product for your animals. For dairy operations, horse stables, ducks, chickens, and other small animal situations - large or small - we can handle all your fresh bedding needs.
One of our convenient solutions is baled White Pine shavings. These compressed bales come in packages of 3.25 cubic feet. Easy to use, the bundles provide maximum absorption for almost any animal husbandry need, no matter the species. From large production farms, to backyard hutches, our pine shavings provide pleasant, comfortable bedding, while reducing mess and cleanup time. Safe and soft enough for eggs, while still able to dry up the most challenging mess, our pine shavings are a great solution for many different problems.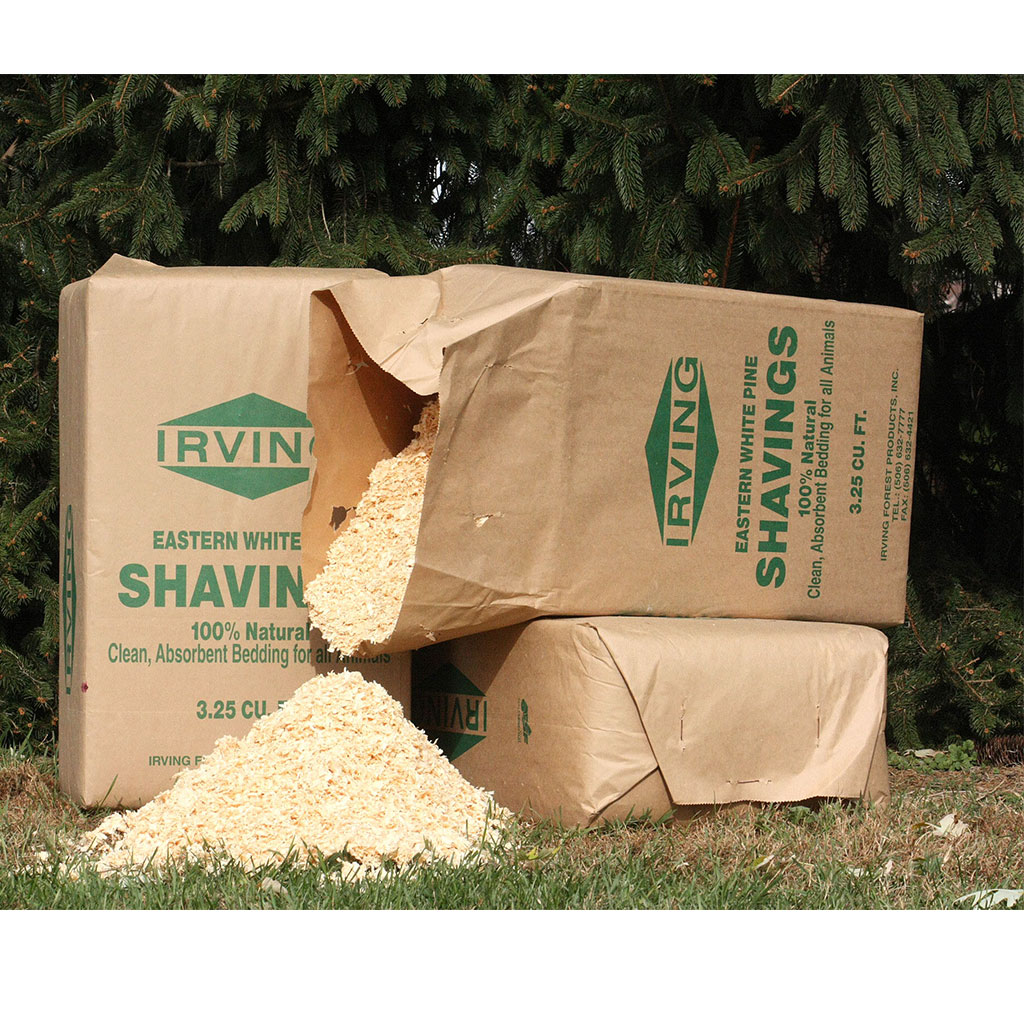 Self-Serve Pick-Up
Bales are available for pick-up at our self-serve "Bale Barn." For your convenience, we are open from dawn to dusk. We are closed on Sunday. Bale delivery is not available. Call for more information and for the location of the "Bale Barn" on our premises.